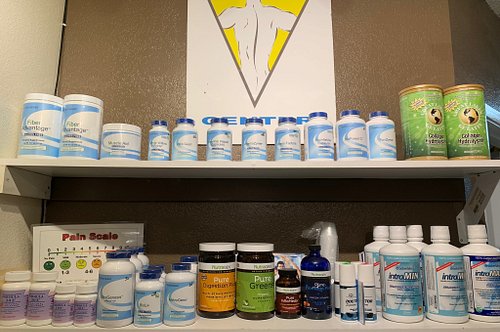 Physician-Grade Dietary Supplements
At our integrative clinic, we carry physician-grade dietary supplements. Understanding what dietary supplements to take and if even indicated for you is an important step towards saving money and improved health. Dr. Zi is willing to provide a free 15-minute consultation to help you understand the appropriate dose, safety, and supporting researches for taking supplements to optimize your health.
Unfortunately, there are many different products out on the market, as supplement manufacturers aren't held to the same standards as drug manufacturers from consistency and quality standards. The products we carry meet our quality standards, and each of them comes with a specific handout demonstrating the researches behind.
Our goal is to only provide the safest and most researched use of dietary supplemental aids to help facilitate your journey to wellness. As root in Naturopathic Medicine, to support your body's healing process to gain its nutrition and ability to heal through food and the environment, we consider supplements are indicated, even though over the counter and prescription medicines are available through your health insurance's drug formulary.
Dr. Zi will review all the information with you by using an additional interaction checker to make sure the dietary supplements we recommend do not have an adverse interaction with any medications if you are already on.
The dietary supplements we carry are supportive for the following conditions:
Musculoskeletal Pain / Muscle Achiness

Joint Pain / Arthritis

Neural Pain

Insomnia

Anti-inflammatory Support

Cardiovascular Health

Constipation

Digestion Help

Stress / Anxiety

Depression

Immunity Boost / Antiviral Support
The corner of our dietary supplements shelf: